MEOSS, geospatial solutions for smart territories.

Our vision
Planning territories effectively while respecting the environment

Our mission
Provide innovative solutions to optimize the territory's policies for public actors.
MEOSS provides solutions combining satellite imagery and local information for local authorities and their delegates.
Created in October 2018, our start-up is specialized in the creation of services from satellite imagery and map data. MEOSS offers operational decision-making tools for the management and enhancement of territories.
THEMES :

Land use planning, management of environmental resources, climate change or tourism.
Our start-up is in the B612 building in Toulouse, the heart of development and acceleration of innovation, an amplifier of national and international influence in the Toulouse metropolis.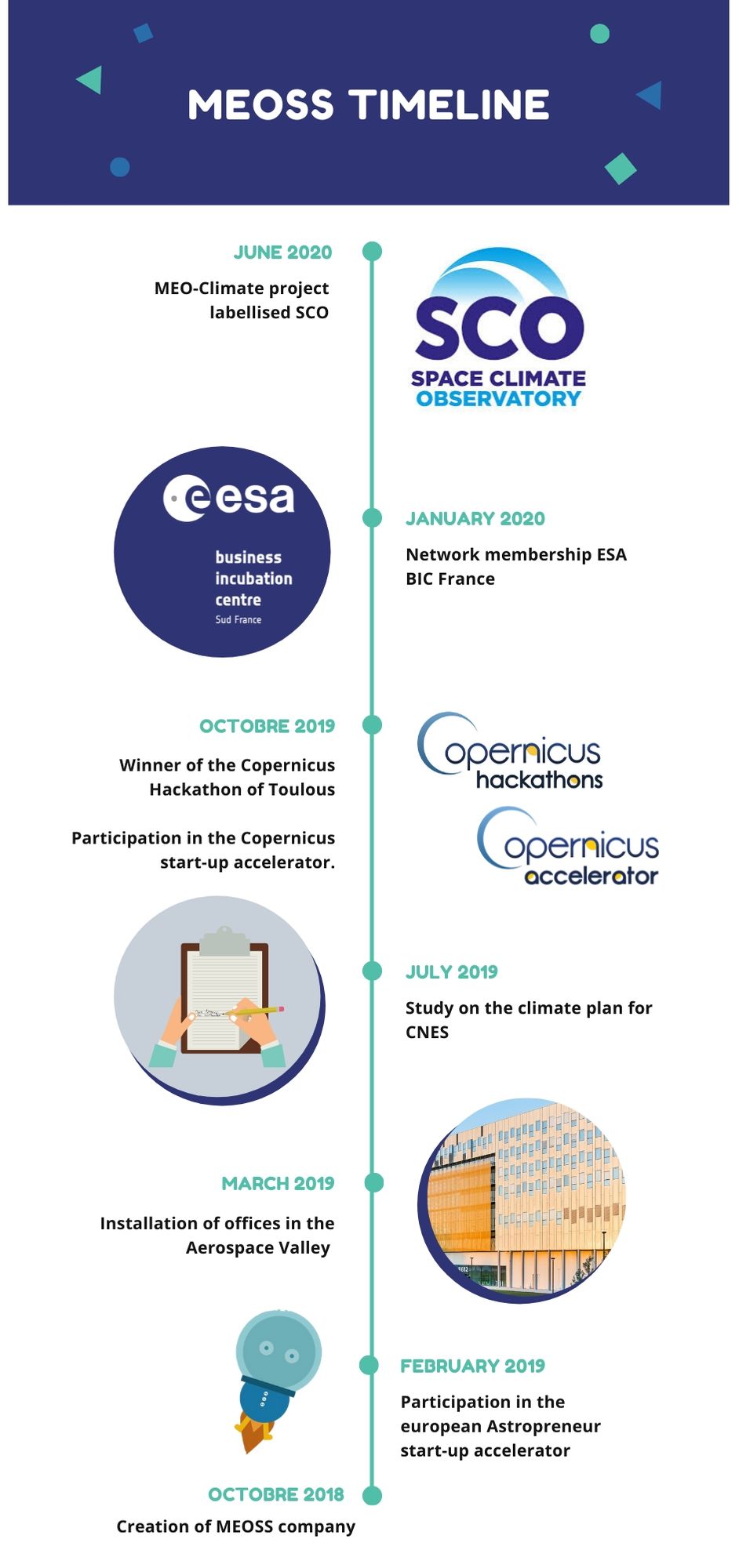 OPTIMIZE YOUR TERRITORY WITH MEOSS DECISION-MAKING TOOLS
MEOSS develops solutions based on cross-referencing of geospatial data:

15 years of experience in geospatial projects

Knowledge of how local government institutions works

Specialization on climate issues
Our services are based on personalized solutions:


Regular updating of geographic data

Personalization of solutions
OUR SOLUTIONS:  MONITOR AND DEVELOP DECISION-MAKING TOOLS TO HELP PUBLIC ACTORS


MEO-UrbanGreen
MEO-UrbanGreen identify urban heat islands and revegetation opportunities for public planners, local authorities etc.

MEO-GreenEnergy
MEO-GreenEnergy is a support tool for implementation of renewable energy strategies.

MEO-Tourism3D
MEO-Tourism3D allows you to visualize tourist activities in your territory in real time on any platform.


MEO-LANDCOVER
MEO-LandCover, the territorial monitoring and management tool designed for local authorities and other public players.


MEO-AGRI
MEO-Agri, the crop rotation historization and forecasting tool that improves the work and management of technicians.