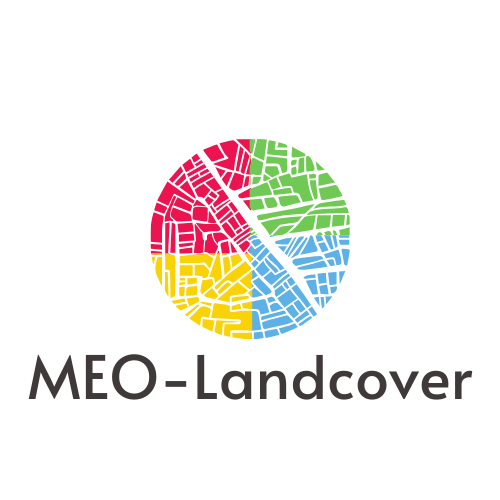 MEO-LANDCOVER : A TOOL DESIGNED FOR regional AUTHORITIES AND OTHER PUBLIC PLAYERS TO MONITOR AND MANAGE TERRITORIES !
CONTEXT:
Current territorial policies still too often have difficulty integrating verified and homogeneous data due to the presence of wrong in situ data, the generalization of national data on an inter-municipal scale and above all, the lack of spatialized data. To date, many land cover maps exist but few have an adapted scale with relevant "classes" and a high update frequency. The excessive use of the term land cover means that land use is often set aside, although it is just as important. This is precisely where MEO-LandCover manages to stand out from other mapping solutions of the same type.
MEO-LANDCOVER : the tool that INcreases The knowledge of your territory !
In this context, MEOSS has developed a tool that allows to know the crop rotation and to follow the land cover AND the land use on rural and urbanized areas in a precise and differentiated way!
THE MEO-LANDCOVER ASSETS:
Better knowledge of the territory;
Overview for public actors;
Relevant and regular indicators.
HOW TO HAVE A PRECISE AND ACCURATE KNOWLEDGE OF ITS TERRITORY?
MEOSS developed MEO-LandCover : a tool for local authorities and land planners that historizes crop rotation and tracks land use/cover!
One of the principles of this tool is to establish and monitor land cover in agricultural and urban areas by adopting a mixed approach to enable data and methods to be adapted to both types of space. We help regional authorities to better know and manage their territory thanks to numerous development indicators through an individualized access to the application. MEO-LandCover is a real decision support tool for regional authorities, and especially for monitoring the territory.
With MEO-LandCover, you will:
Have 24/7 access to the MEO-LandCover application thanks to your credentials;
Have a personalized annual report (or on demand) on the evolution of your territory;
Be able to integrate accurate and relevant data into your climate plan, LDF, DPD, SPD or Territorial Coherence Plan documents;
Be able to follow the urban and rural evolution of your territory thanks to the temporal analysis of the data at a relevant scale;
Be able to monitor and organize the territory thanks to relevant indicators;
Improve or modify your urban planning policies according to the spatialized data of this tool.

Land cover in urbanized areas and crop detection in rural areas in 2018
HOW DOES MEO-landcover work ?
Thanks to our technology, this tool, in a cartographic form and regularly updated, enables to generate individualized summary reports (made available to regional authorities), but also to monitor a huge number of relevant indicators for the management of a territory such as :
The green infrastructure;
The land reserve consumption;

Differentiated land use/cover colorized according to several criteria
The combination of the finesse of this tool and our expertise allows us to offer a quality service that meets your needs. At MEOSS, we use our technical skills to respond in a personalized way to your needs by creating solutions always more adapted.

Don't wait any longer, ask for a demo to discover the MEO-LandCover app!