Home » MEO-GreenEnergy ENG

MEO-GREENENERGY : THE NEW TOOL WHICH DETECT AND OPTIMIZE THE PHOTOVOLTAIC PANEL'S INSTALLATION
CONTEXT:
With the exhaustion of fossil fuels and global warming, renewable energies are the most effective solution to combat these harmful effects.
primary energy source in 2017 (France)
OBJECTIVE IN FRANCE
23% of the country's final energy consumption by 2020 will come from renewable energy.
OBJECTIVE IN EUROPE
20% of final energy consumption by 2020 will come from renewable energy.
 To meet environmental ambitions, local authorities must respond to a global climate plan and establish renewable energies in their municipality.
HOW TO DETECT THE POTENTIALS OF PHOTOVOLTAIC PANELS?
MEOSS has created MEO-GreenEnergy: a tool for local authorities, managers of electrification networks and suppliers of photovoltaic panels. It detects and optimizes renewable energy establishments thanks to monitoring by satellite imagery.
Thanks to the combination of our technology and our expertise in climate issues, this tool is able to detect the implantation potential of photovoltaic panels to optimize them. Created as a web mapping application, MEO-GreenEnergy will help territories provide an efficient solution for intelligent territories.
Its various analyzes will:
Detect existing installations
Detect renewable energy potentials on soil, roof, and water
Optimizing the implantation of photovoltaic panels thanks to different families of factors:
Heritage (town planning constraints …)
Agriculture (fallow detection, uncultivated plots, etc.)
Densification (detection of buildings and parking, noise pollution, pollution zone, etc.)
Feasibility (topography and orientation, accessibility and proximity to electrical networks, etc.)
Satellite (sunshine and production potential of energy)
Biodiversity (natural area of ​​ecological interest, etc.)
Monitor the development of renewable energies with an annual data analysis
Evaluate the potential of energy production
Validate and justify investments in renewable energies by providing factual evidence for environmental policies
Help territories fulfill their objectives in terms of KWh, locations, and production

Score for potential installation of panels given to each plot
Applying a Machine Learning algorithm from Sentinel images and local data allows us to automatically detect plots, agricultural land, bare land.
The interactive map will instantly give the location of favorable locations for panels' installation.

Each cadastral parcel receives a "score" according to the indicator families and the importance given to each indicator. This score is divided into 5 classes from "very favorable" to "impossible".
MEO-GreenEnergy's objectives
Propose indicators to better evaluate and understand renewable energy establishments
Optimize the installation of photovoltaic panels
Supporting public and private actors in their renewable energy policy
Help government institution to fight climate change and fulfill their renewable energy production
Contribute to market growth for suppliers of photovoltaic panels
Evaluate associated energy production
Propose an annual follow-up allowing to observe the evolution of the environmental policies' impact

top MEOSS of the most optimal plots for panel's installation
A climate plan study supported by the CNES (National Center for Space Studies) and validated by elected representatives, technicians was carried out to understand the climatic challenges of our territories.
This gave rise to the development of this solution labeled SCO (Space Climate Observatory).
This label brings added value and a sign of confidence for our solution because it confirms the relevance of MEO-GreenEnergy in the fight against climate change.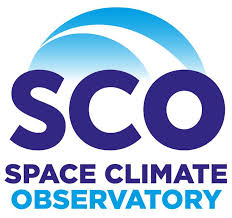 Created by CNES, the SCO label consists in federating at the global level, the resources of space agencies, meteorological agencies and research organizations in order to better measure and visualize the impacts of climate change and to offer decision-makers analytical tools and action.
The combination of the finesse of this tool and our expertise allows us to offer a quality service that meets your needs.

Don't wait any longer, ask a demo to discover MEO-GreenEnergy app!